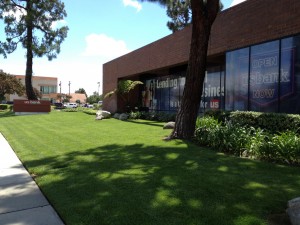 Since our inception in 1964, West Coast Grounds Maintenance has specialized in commercial landscape maintenance. Our goal is to provide the best overall value to our customers. We have always offered quality landscape care at an affordable price, but it's the high level customer service that keeps our customers coming back to us year after year.
Maintenance Services Offered
We are a full service landscape contractor and can handle every aspect of your landscape. Here's a short list of the services we provide:
Lawn Care
Turf and shrub care
Fertilization
Types of Properties Serviced
We service a variety of different property types including shopping centers, banks, industrial centers, and apartment complexes. Our customers include utilities, property managers/owners, government agencies, and major corporations to name a few. We do not provide residential landscape services at this time.
Customer Service
We strive to offer the highest level of customer service in the industry. You will always be treated in a professional manner. We are available by phone or email and when necessary can meet with you in person. We guarantee we will return your calls and emails in a reasonable amount of time. We do our best to go above and beyond your expectations.
Request a Quote Today
Interested in finding out why many of Southen California's premiere companies trust their landscapes to us? Fill out the Quote Request form on our Contact Us page. Have questions? Call us at (800) 339-2102 or email us at info@wcgminc.com for more information.